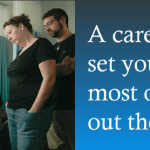 As written in the North Carolina School of Advanced Bodywork, Inc. catalog:
Individuals interested in attending our program must qualify under the following guidelines:
U.S. citizen (or have a valid visa or have been granted permanent residence)
18 years of age or older
Possess a high school diploma or GED
Is physically and emotionally ready, willing and able to adhere to the requirements set forth by the North Carolina School of Advanced Bodywork, Inc.
Is willing and able to give and receive massage techniques within a classroom setting.
Is willing and able to pass a background check upon applying for your state license.
Once the above criteria have been met the next step is to complete and submit the application for admission along with the required application fee. Class size is limited, so apply as soon as possible.
After receipt of the application and fees each prospective student will be scheduled for a personal interview with an admissions representative. This is set to ensure compatibility of the candidate to the program and to outline enrollment procedures upon acceptance.
Applicants who have been accepted into the program will be notified in writing within one week. Within 14 days of receiving acceptance into the program, the candidate must schedule an appointment with the admissions representative for enrollment completion.
The North Carolina School of Advanced Bodywork reserves the right to deny admission to:
Any person who has been convicted of a felony.
Any person who has emotional or physical limitations that could be unsafe for the therapist or the client.
Any person who has been dismissed due to attendance violation, gross misconduct or academic failure.
Any person falsifying information.
The staff at North Carolina School of Advanced Bodywork, Inc. is fully trained to assist each applicant through the entire enrollment process.  Please feel free to call for information or assistance.
Prospective students are always encouraged to visit the campus for questions or assistance.
If you decide this is the direction for you, please contact us and set up a visit. If you need to fly in, we will pick you up at the airport. If you can't make it here for a visit, then we'll set up a time to talk on the phone. Either way, pick up your phone right now and call our school at:
(980) 224-8449
Ask for your free, No Obligation Information Packet.
And don't forget about your Bonus —
Receiving Massages during school!
The North Carolina School of Advanced Bodywork (NCSAB) does not discriminate regarding ethnicity, color, creed, gender, sexual orientation, and/or religion. Training by the NCSAB is offered to those who meet entry requirements.
DON'T WAIT! … CONTACT US TODAY & GET STARTED