Basic Information and Schedules including what to expect on your First Day of School…
Your first day of school, Monday, you will have orientation covering school policies and procedures. You'll receive your textbooks and supplies, meet your fellow starting students (Juniors) as well as the students 3 months ahead of you (Seniors). Then you will go right into the first chapter lecture in Massage. Moving forward, Tuesday you will start directly with Cells & Tissues lecture, bring a notepad or your laptop, on Wednesday you will hear the basics of what structural bodywork is and begin to learn the vocabulary, You will learn your bones first over the first couple of weeks, then over the months to follow you will add muscle groups to those bones. Thursday you will get on the tables to learn to touch and compress muscles.  Thats your first week. Moving forward you will learn a new chapter or muscle group each day and test at the end of each chapter or muscle group. The Instructors are seasoned and have been teaching for us for a long time. They are passionate and continue their own education to expand the knowledge they bring to the table.  Their gifts are the soul of our school. We are a family and you will make life long friends here.
At the North Carolina School of Advanced Bodywork we want all of our students to feel at ease and comfortable as you start your education in our 500 Hour Professional Massage  & Bodywork Therapy Program. We are small, we are boutique and we will give you a toolbox of knowledge that will give you the ability to give a great relaxing, stress reducing massage as well as treat soft tissue dysfunction. Chronic pain live in the soft tissues. Sciatica, Plantar Facitis, Low Back Pain, Thoracic Outlet Syndrome, Frozen Shoulder…all soft tissue issues.
Class Calendar: 2020-2022
| | | |
| --- | --- | --- |
| Term | Class Begins | Class Ends |
| Winter 2019 | November 25, 2019 | May 21, 2020 |
| Spring 2020 | March 2, 2020 | August 13, 2020 |
| Summer 2020 | June 1, 2020 | November 12, 2020 |
| Fall 2020 | August 24, 2020 | February 18, 2021 |
| Winter 2020 | November 23, 2020 | May 20, 2021 |
| Spring 2021 | March 1, 2021 | August 12, 2021 |
| Summer 2021 | Tues, June 1, 2021 | November 11, 2021 |
| Fall 2021 | August 23, 2021 | February 23, 2022 |
| Winter 2021 | November 22, 2021 | May 19, 2022 |
| Spring 2022 | February 28, 2022 | August 22, 2022 |
| Summer 2022 | May 30, 2022 | November 10, 2022 |
| Fall 2022 | August 22, 2022 | February 23, 2023 |
| Winter 2022 | November 28, 2022 | May 25, 2023 |
Class Schedule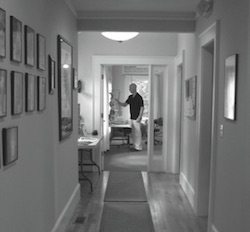 Monday – Swedish/Business/Ethics/Laws/Somatic Psychology/Allied Studies (1/2 lecture, 1/2 on the tables)
Tuesday – Anatomy and Physiology I (Lectures: 10 systems of the body)
Wednesday – Kinesiology/Anatomy II/Functional Anatomy (1/2 lecture, 1/2 on the tables)
Thursday – Massage and Bodywork (on the tables)
Friday – Last 3 Months – Student Clinic Experience
Full–Time Classes – 24 Weeks*
Monday – Thursday    Day: 9:00am-2:00pm   Eve: 5:30pm-10:30pm
Part-Time Class – 48 Weeks**
Wed/Thurs for 6 months, either day or evening and then Mon/Tues for 6 months
* (Student Clinic will begin at mid-term and you will have input into that schedule)
**(Student Clinic will begin the last 3 months of the 12-month program)
Holidays Observed: Labor Day (Mon), Thanksgiving (Th/Fri), Christmas/New Years (2 weeks off), Memorial Day (Mon)(except 2021), Independence Day (Varies), Martin Luther King, Jr. Day (Mon)
DON'T WAIT! … CONTACT US TODAY & GET STARTED